The second International Summer University for Intercultural Leadership on the theme "Religion, Peace and Conflict" took place at
Freie Universität Berlin
from
June 30 until July 12th 2014
. Freie Universität Berlin is nowadays a leading research institution and a highly acclaimed university with 32.000 students. As a full-spectrum university, it comprises twelve departments and three Central Institutes which together offer more than 150 different academic programs in a broad range of disciplines. The Aladdin Project was proud to partner with such an institution for the organization of a two-week course on "Religion, Peace and Conflict in the 21st century"
The theme of the 2014 summer university was selected by the academic committee of the Aladdin Project. As religion is becoming an increasingly influential transnational political force, beyond the narrow confines of its relations to the state, and is creating tensions and conflicts on a global scale, among States and among religions themselves, it was an important topic to cover in the context of the second IUIL. Looking at the subject from different angles, the program provided participants with in-depth academic understanding on the topic but also gave them the opportunity to tackle this complex issue with peers from other religious, cultural and social backgrounds, allowing them to learn from each other, develop friendship and when possible, find ways to dialogue and cooperate. Indeed, religion as a transnational force is also at the core of conflict resolution and peace building and such course seeks to investigate and promote that very idea in the midst of wars and religious tensions.
"I gained a lot of information about different cultures and different countries and I managed to overcome my preconceptions"

"I learnt to meet others, work in groups and accept opinions that were different than mine. I learnt that dialogue is the basis for coexistence and peace"

"I learnt that taking part in such a program with people from different nationalities made me more sociable, open minded and it became easier for me to get into touch with people and exchange cultural experiences. I learnt new habits, values and principles that will be guiding me through my academic career"

"I learned to approach people from different backgrounds more openly and I am now more interested to learn about their cultures"

"I learnt that although others may have varying beliefs than mine, there is always room for dialogue and understanding"

"I feel stronger about my ability to conduct discussions in an intercultural environment. I also learnt to manage situations of conflicts"

"I have learned that when people who are willing and open-minded to listen to another person, regardless of where they come from, their history, their beliefs, religions, etc., peace, dialogue, and development can happen"
Origin of the students (Class of 2014)
In 2014, the International Summer University for Intercultural Leadership brought together a total of 58 students from Azerbaijan, France, Egypt, Germany, Iraq (Kurdistan), Israel, Italy, Indonesia, Jordan, Moldova, Morocco, Palestine, Romania, Saudi Arabia, Senegal, Tunisia, Turkey, the United States & the United Kingdom. The following chart gives a general repartition of the students per region:
The Middle East - 41 %
America - 22 %
Europe - 19%
Africa - 17 %
Arnd Bauerkämper
studied History and English at the Universities of Bielefeld, Oxford and Göttingen. He received his PhD from the University of Bielefeld in December 1989 and his venia legendi at Freie Universität Berlin in June 2001. From 1993 to 2001, he was a Research Fellow at the Zentrum für Zeithistorische Forschung in Potsdam, from 2001 to 2009 he was the Managing Director of the Berliner Kolleg für Vergleichende Geschichte Europas (until June 2004: Zentrum für Vergleichende Geschichte Europas). Since 2009, Bauerkämper is Project Administrator in the research center Transnationale Gesellschaftskonstruktionen in Europa im 20. Jahrhundert, and Professor for Modern History at the Department of History of the Freie Universität Berlin.
Whitney Bauman
is an Assistant Professor at the Florida International University in Miami where he has taught since 2008. In summer 2010/ 12 he was Visiting Professor at the Gadjah Mada University in Yogyakarta, Indonesia. He also worked as the first Research Associate at the Forum on Religion and Ecology in Berkeley. In 2014 he published "Religion and Ecology: Developing a Planetary Ethic" and in 2009 "Theology, Creation and Environmental Ethics: from Creatio ex Nihilo to Terra Nullius". His work focuses on Religion and Science, Environmental Ethics, Technology and Human Values and Religion and Queer Theory.
Uli Brückner
studied Political Science, German Literature and History in Würzburg and Berlin (Freie Universität). Since the mid-1980s European integration is his field of specialization. From 1992 until 2002 Uli Brückner worked at the Department for Political Sciences at the FU Berlin as lecturer and later as Jean Monnet Chairholder, an EU teaching program co-financed by the European Commission. Since 1999 Uli Brückner taught at Stanford University in Berlin and in California. He is a visiting professor at the University of Ljubljana in Slovenia and also worked with universities in Madrid, Lille, Paris, Dubai, Pune, Istanbul, Bratislava, Shanghai, Moscow and Minsk. In 2003 he became EU Jean Monnet Professor at Stanford and taught in California in spring and in the Berlin program in fall / winter.
Uli Brückner is a member of the expert services of the Federal Agency for Civic Education and of TEAM Europe. He also works for the International Training for Diplomats Programme at the German Federal Foreign Office. In Berlin his current and former affiliations include New York University in Berlin, the German Program and the Metropolitan Program of IES, the European school of governance (eusg), EAWSR, FU Berlin International Summer university (FUBiS), Pontificia University Madrid, East European Studies Online and IR online Gulf Region at the Freie University Berlin. He also worked for Duke, American University and LEXIA.
Uli Brückner is member of the board of directors of the institute for cultural diplomacy (icd) Berlin / New York. In 2011 he served in India as a consultant for the German Academic Exchange Service (DAAD) to set up a European Studies Program in Pune. His current fields of interests are institutional developments in the EU, the political economy of European integration, the sovereign debt crisis, cultural policy, external affairs and enlargement of the EU, including Turkey.
Yilmaz Esmer
is a Professor of Political Science at Bahcesehir University in Istanbul. He is a member of the Steering Committee of the World Values Survey Group and a Planning Committee member of the European Social Survey. He is the founding director of the UNDP Human Development Centre at Bogazici University, and he has also been involved in the preparation of Turkey Human Development Report. He was a visiting faculty member at Stanford and a Fulbright Scholar at the University of Michigan, Ann Arbor. He served as Provost between 1996-1998. He holds a BA from Yale and a PhD from Stanford Universities. He has conducted various national and international surveys: * 2007 Transformation Research Initiative (study of elite values in seven countries) * 2007 European Social Survey, Round 4 * 2005-06 European Social Survey, Round 2 * 2003 Survey of the values of the economic elites * 2002 Turkish post-election survey including the international CSES module.
Nilufer Göle
is a professor of sociology at Ecole des Hautes Etudes en Sciences Socialesin Paris, and the chair of the Aladdin Project Academic Committee. She has taught in Istanbul at Boğaziçi University and has been regularly invited as a visiting scholar to the MIT in Massachusetts and New School in New York as well as the Van Leer Jerusalem Institute. Her research themes include Islam, public sphere, gender, secularism and multiple modernities. Her work focuses on the ways Islam becomes visible in European public spaces and engenders a series of debates on religious and cultural difference. Her sociological approach aims to open up a new reading of modernity from a nonawestern perspective that in turn produces a broader critique of Eurocentrism in the definitions of secular modernity.
She is currently directing a research project on the Islamic visibilities and the transformation of the European public sphere. The project, funded by ERC, is an outcome of investigation engaged in the graduate seminars given at EHESS since 2001 on the modes of public appearance of Islamic piety. Focusing on the notion of public sphere, her work emphasizes the importance of the cultural realm and the mediation between the personal and the political. The categories of intimate, corporal, sexual, spatial, as well as the esthetic forms are privileged to study the manifestations and configurations of Islamic visibility. She is currently conducting a European scale research project entitled "Islam in the Making of a European Public Sphere", EUROPUBLICISLAM, awarded by the ERC Advanced Grant and funded by the European Research Council.
Mohamed Hawary
is a faculty member at Ain Shams University, Cairo, where he completed his Ph.D. dissertation in 1983 on "The Divinity Among the Children of Israel From the Period of Moses until the Exile of Babylon". Currently, he is a Professor of Religious Jewish Thought and Comparative Religions, Department of Hebrew Studies, Faculty of Arts, Ain Shams University, Cairo, Egypt. His specialized areas of research and teaching include: Judaism , Biblical Studies , Comparative Religions, Aramaic Papyri (Aramaic Documents from Elephantine), Genizah MSS, Judaeo-Arabic Literature and Judaeo-Arabic sources in the Cairo Genizah, Hebrew Grammar and Texts, Biblical Hebrew, Aramaic Language, and Syriac Grammar and Texts, Syriac Literature. He has been a fellow at Oxford Center for Postgraduate Hebrew Studies Oxford University (1991 – 1992). As a Visiting Fulbright Scholar, he has been a Visiting Researcher at The Jewish Theological Seminary Of America, New York (1994 ). He has also been a visiting fellow at Gustave E. Von Grunebaum Center for Near Eastern Studies – UCLA (1996- 97). Prof. Hawary has taught and lectured at many universities in Egypt and abroad, including Cairo University, Al-Azhar University, Alexandria University, Menoufia University, Assiut University, King Saud University in Riyadh (Saudi Arabia), Amir Abdul-Qadir Islamic University in Constantine (Algeria), University of Leeds (UK), and Oxford Center for Postgraduate Hebrew Studies Oxford University, Oxford.
Prof. Hawary has authored a number of books in Arabic. He is also the Deputy Editor-in-Chief of the Journal of Oriental Studies, published by Society of Oriental Languages Graduates in Egyptian Universities (SOLGEU) in Cairo, Egypt. He served as Chairman of the Dept. of Oriental Languages, Faculty of Arts, Assiut University, Egypt. He has also served as Director of the Center for Study of the Contemporary Civilizations (CSCC), Ain Shams University.
Catherine Iffly studied Philosophy as a fellow at the Ecole Normale Supérieure (ENS Paris), and Political Science (Diploma from the Institut d'Etudes Politiques de Paris). She received her Ph.D. in Political Science from the Université Panthéon-Assas in Paris. She taught Political Theory, Political Sociology and International Relations as an Assistant Professor and Lecturer at the Department of Law and Political Science of the Université de Paris X and at the Department of Political Science of the Freie Universität Berlin. Previously she was a Research Fellow at the Universidade Estadual de Campinas (São Paulo). She works presently as a Consultant in Paris (Médiations Internationales). She is the author of the book Transformar a Metrópole (Transforming the Metropolis) (editora UNESP, São Paulo, 2011). She published diverse articles in scholarly journals and contributed to books in Canada, France, Poland and Latin-America. Her academic publications focused mainly on conflict resolution between peoples with tense relationships marked by past violence (analysis of historical and political conflicts, and the means to overcome them); Religion and Political/Social Change (in Brazil; in Central Europe and Ukraine).
Baber Johansen
was appointed Professor of Islamic Religious Studies at Harvard Divinity School in 2005. Prior to his appointment, he served as Directeur d'études at the Ecole des Hautes Etudes en Sciences Sociales (Centre d'étude des normes juridiques), Paris (1995-2005), and Professor for Islamic Studies at the Freie Universität Berlin (1972-1995). In 2006 he was appointed an affiliated professor at Harvard Law School and acting director of its Islamic Legal Studies Program for 2006 to 2010. In 2007 he was affiliated with the Department of Near Eastern Languages and Civilizations, and in July 2010, he became the director of the Center for Middle Eastern Studies (2010-2013).
He is also a faculty associate of Harvard's Weatherhead Center for International Affairs and a member of its Executive Committee. His research and teaching focus on the relationship between religion and law in the classical and the modern Muslim world. His book Muhammad Husain Haikal Europa und der Orient im Weltbild eines ägyptischen Liberalen (1967), translated into Arabic in Abu Dhabi in 2010, examines twentieth-century liberal interpretations of Islam; Islam und Staat (1982) looks at modern Muslim debates on state models; and Islamic Law on Land Tax and Rent (1988) considers long-term changes in classical and postclassical legal doctrine. Contingency in a Sacred Law: Legal and Ethical Norms in the Muslim Fiqh (1999) focuses on law, social practice, and ethics in Islam. Johansen was twice elected a member of the School of Historical Studies, Institute for Advanced Study, Princeton, and has been a visiting professor at the Watson Institute (Providence), Harvard University, and Ca' Foscari (Venice). He is actually on sabbatical leave as a fellow at the Wissenschaftskolleg at Berlin (September 15-December 15, 2013), (April 1-July 15, 2014). He is one of the three executive editors of Islamic Law and Society, and has served as area editor for Islamic Law in the Oxford Encyclopedia of Legal History (2009) and as adviser for the Encyclopedia of Law and Society (Sage, 2009).
Riva Kastoryano
is a research director at the CNRS (National Center for Scientific Research), and Professor at SciencesPo. Paris. She holds a PhD in Sociology from the Ecole des hautes etudes en sciences sociales (EHESS). She was a lecturer at Harvard University 1984-1987, a former research fellow at the Princeton University Institute for Advanced Studies (1997), the Wissenschaftskolleg in Berlin (1998) and the Radcliffe Institute at Harvard (2003-2004). She has been teaching at the Institute for Political Studies in Paris (SciencesPo.) since 1988 and at the New School for Social Research since 2005. Her work focuses on Europe, nationalism, identity and minority issues and more specifically to their relations to states in France, Germany, the United States.
David S. Katz
(D.Phil., Oxon.) is a visiting scholar at the University of Princeton Department of History. He holds the Abraham Horodisch Chair for the History of Books and is also the Director of the Lessing Institute for European History and Civilization at Tel Aviv University in Israel, where he has taught since 1978. His area of research is the history of ideas in the long early modern period (1500-1900), and he has published three books about the Jews in early modern England, and three books about Christianity and radical Christian thought, same time and place. Among these are The Jews in the History of England, 1485-1850 (Oxford University Press, 1994); God's Last Words: Reading the English Bible from the Reformation to Fundamentalism (Yale University Press, 2004); and The Occult Tradition from the Renaissance to the Present Day (Random House, 2005). He has now completed a cultural history of Anglo-Turkish relations from 1776 to 1923, which will be published next year. Professor Katz is a Fellow of the Royal Historical Society, England.
Nilüfer Narli
holds a degree in Education with a major in Philosophy and minor in Sociology; and MSc in Humanities with a major in Logic, the Philosophy of Science and Philosophy from Middle Eastern Technical University, Ankara. She holds a PhD in Social Sciences with a major in Political Sociology from the School of Comparative Social Sciences, University Sains Malaysia. Prof. Narli was selected as an Eisenhower Fellow from Turkey in 1993.
Narlı is a Full professor of Political Sociology in the Faculty of Arts and Sciences at Bahçesehir University. Currently, she is teaching in the Sociology Department she founded in 2005. She was Vice Rector of the university till September 2006. Before being appointed as Vice-rector on September 1, 2005, she was the founding Dean to the Faculty of Communication at Kadir Has University (October 2003-August 2005). Before that, she had been the founder and department head of Sociology Department at Marmara University, where she also chaired the Sociology and Anthropology Department of the Middle East Studies Institute. She also taught at Istanbul University Women Studies Institute (1995-1999). She was visiting scholar at Maryland University (in the summer of 2007).
Narli's topics of research and teaching interest include: civil-military relations and military and good governance in Turkey, Islamist movements in Southeast Asia and Middle East, political participation of Muslim women, irregular migration in the Balkans, and political memory. Narli has experiences in distant learning with CUNY and Shangai TV University of China (2004).
Tudor Parfitt
is Distinguished Professor at Florida International University, the President Navon Professor of Sephardi and Mizrahi Studies and Founding Director of the Center for Global Jewish Communities at FIU. He is corresponding fellow of the Académie Royale des Sciences d'Outre-Mer and Emeritus Professor of Modern Jewish Studies at the School of Oriental and African Studies, London and non-resident fellow of the W.E.B. du Bois Institute, Harvard University. He studied Hebrew and Arabic at Oxford and after a year as Goodenday Fellow at the Hebrew University, completed a D.Phil at Oxford on the history of the Jews in Palestine and their relations with their Muslim neighbours. In 1972 he was appointed lecturer in Hebrew at the University of Toronto and in 1974 Parkes Fellow at the Parkes Institute for the Study of Jewish/non Jewish Relations in the University of Southampton and junior associate at the Centre of Hebrew and Jewish Studies at Oxford.
Shortly afterwards he became lecturer in Hebrew at the School of Oriental and African Studies (SOAS), University of London. He was successively, senior lecturer, reader and professor (Professor of Modern Jewish Studies) at SOAS where he founded the Centre of Jewish Studies and was its director from 1993 to 2006 and from 2010-11. He was also Chair of the Middle East Centre at SOAS. In 2012 he was Distinguished Visiting Scholar, (Global Engagement Program) at the University of Pennsylvania, Sheila Biddle Ford Foundation Fellow (Spring Term) at the W.E.B. Du Bois Institute Harvard University (where he gave the Huggins Lectures in 2011) and Visiting Professorial Fellow at the Isaac and Jessie Kaplan Centre for Jewish Studies and Research, Cape Town, South Africa.
Over his career his chief academic interests have included the Sephardi/Mizrahi communities of the Muslim world, Jewish-Muslim relations, Hebrew and Hebrew Literature, Judaising Movements, Jewish genetic discourses and issues around race in modern times and Jews in Asia and Africa. He has authored or edited 26 books and presented 7 documentaries for the BBC, PBS, Channel Four and the History Channel. His latest books are Black Zion ed. with Edith Bruder (Cambridge Scholars' Press 2012) and Black Jews in Africa and the Americas (Harvard University Press, March 2013).
Ingo Peters
is associate professor of Political Science at the Freie Universität Berlin and executive director of the Center for Transnational Relations, Foreign and Security Policy. His teaching and research activities are concentrated on German foreign policy, European security governance and transatlantic relations as well as International Relations. Since 1989 he is editor of the Center's publication series (Forschungsberichte Internationale Politik, FIP). Dr. Peters is one of the coordinators of the Euromasters und Transatlantic Masters Programmes at the Otto Suhr Institutes. Additionally, he is member of the steering committee for the Master of Arts Programme in International Relations jointly offered by Freie Universität Berlin, Humboldt-Universität zu Berlin and Universität Potsdam.
Charles Tenenbaum
is Associate Professor at Sciences Po Lille and Director of the Conflict & Development Program, Dr. Charles Tenenbaum holds a doctorate in political science from Sciences Po Paris. Specialized in the study of conflict resolution and international mediation, his research interests currently focus on European Union and Peacemaking, Multilateralism and the influence of religious actors in international relations and peace building.
Fulbright Visiting Fellow at the School for Conflict Analysis and Resolution (2005, George Mason Univ.) and at the International Peace Institute in New York, Dr. Tenenbaum teaches Peace Studies, International Mediation and Conflict Resolution at the graduate and post-graduate level along with courses on Gender and International Relations and International & Regional Organizations. Consultant for UNWomen (2011) and the Centre for Humanitarian Dialogue (HD Centre, 2013), trainer at the National School of Administration (2008), he was a trainer and facilitator for the Wilson Center facilitative initiative in the Democratic Republic of Congo (2009, IRENE). He is a member of the Network on Peace Operations (ROP).
Since 2012, Charles Tenenbaum manages the French Political Science Association research group on Multilateralism. In 2013 he published "Negotiations and Mediations in the resolution of Conflicts" in: Placidi-Frot, Delphine, Petiteville, Franck, Négociations internationales, Paris, Presses de Sciences Po.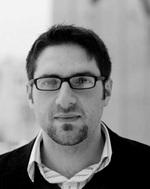 Ufuk Topkara holds an MA in History and Philosophy and works as a guide at Jüdisches Museum Berlin. He studied at Humboldt-Universität Berlin where he graduated in 2009. In the same year he was a Fulbright Scholar at Harvard University, Cambridge, USA. He was Fellow of the "Committee on Foreign Affairs" in the House of Representatives and participated in the "Lantos / Humanity in Action Capitol Hill Fellowship Program" in 2007. He took part in the "Humanity in Action" US Program on "Diversity and Democracy" in New York City in 2006.
He was also active in the committee "Antisemitismus in mehrheitlich muslimisch sozialisierten Milieus" at the Amadeo-Antonio Stiftung. Between 1997 and 2003 he was speaker for Islam in cooperation with the Evangelische Akademie Berlin, giving presentations on Islamic theology. In 2012 and 2013 he was Visiting Scholar at the UCLA Law School and conducted Archival research for his dissertation project on "The convergence of reason and faith in Islam." He is currently a PhD Candidate in the Post Graduate Program in Islamic Theology, University of Paderborn, Mercator Foundation, 2011-2014. Dissertation topic: "The Convergence of reason and faith in Islam. The challenge of Albert Camus."
Opening lecture: "Islam- from a civilizational perspective to phenomenology of religion in Europe"
Religion and peace will be discussed from the vantage point of Europe. Underlining themes will be: Europe is a historical product of different cocentric civilisations or as a judeo-christian one?.What is the place of religion in a Secular Age? Are Post-Secular societies of Europe more religious tolerant? The new configurations between the religious and the secular at the phenomenological level require new conceptualizations. Islamic visibility in public spheres of Europe challenges the established secular norms of equality and freedom and provokes a series of societal debates. The jewish question becomes a cursor for debating Europe and Islam, faith and identity issues, politics of memory, and the possibilities for intercultural peace.
How did religious violence became a common phenomenon in the west, so much so that even the words 'religion' and 'violence' are today coupled together in the media like a dysfunctional marriage? Why is so much of the public debate today about religion and violence in Europe taken up with discussion about anti-Semitism and Muslim unrest when only 6 per-cent of Europeans are Muslim, and Jews less than 1 per-cent? If the history of Europe is also the history of Christianity, then we need to begin with the early Christians and to survey the Christian scene as best we can, right up until our own day, including American fundamentalism as well.
It is possible to view the current conflicts between Jews and Muslims and between Muslims and Arabs and the State of Israel as conflicts with a long history going back to the original encounter between Muslims and Jews described in the Quran. Others would argue that neither Judaism nor Islam have played a major role in this conflict, and that essentially the seeds of the conflict are opposing nationalisms and issues around land and resources. This lecture will examine these factors and will also look at the exploitation of religious factors in the furtherance of political goals by both sides.
How did religious violence became a common phenomenon in the west, so much so that even the words 'religion' and 'violence' are today coupled together in the media like a dysfunctional marriage? Why is so much of the public debate today about religion and violence in Europe taken up with discussion about anti-Semitism and Muslim unrest when only 6 per-cent of Europeans are Muslim, and Jews less than 1 per-cent? If the history of Europe is also the history of Christianity, then we need to begin with the early Christians and to survey the Christian scene as best we can, right up until our own day, including American fundamentalism as well.
Islamic Jurisprudence has its origins in the teaching of private scholars, not in the normative enactments of religious or political institutions. Consequently, dissent between the scholars has accompanied the history of Islamic Law from its very beginnings. It has been important for the discussions on the sources and the methods of Islamic Law, it played an important role in the development of new forms of legal literature, the court procedure and, of course, for the public disputations between dissenting scholars.
The status of Muslims under non-Muslim rule as well as the status of Non-Muslims under Muslim rule has been controversially discussed between and within the law schools. The recognition of historical change in the norms of the law has led, from the twelfth century on, to a systematic epistemology of dissent within the law and its effects on the religious and scholarly status of the law. This epistemology has exerted its influence on legal thought in the following centuries. In the 20th century it is still an object of legal debates and -in the jurisprudence of modern constitutional courts – an instrument for the reinterpretation of Muslim law and its reintegration into modern state law
Almost four centuries have passed since the infamous 30-year wars and yet religious conflicts, murders, mass killings and even wars are still part of the global scene. Intra and inter religious strife is still claiming many lives. It seems like the Islamic world is yet waiting for its version of the Westphalia Treaty. Although much less intense and frequent, faiths other than Islam do not seem to be immune to this kind of warfare either. A recent case in point is Ukraine, a country about which Huntington wrote the following about 18 years ago: "A civilizational approach (…) focuses (…) on the civilizational fault line that divides Orthodox eastern Ukraine from Uniate western Ukraine."
Leaving aside the violent outbursts and focusing on the democratic countries, we observe that religion is still one of the most important forces in politics – particularly electoral politics – that one has to reckon with. Even in the most "modern" contemporary states, different religious and denominational groups can exhibit different voting patterns and levels of religiosity are certainly one of the major determinants of electoral choice.
Secularizing the state apparatus is generally accepted as the most effective panacea against faith-based conflict and violence. But the human race is certainly a long way from reaching a permanent and satisfactory solution to this deeply-rooted problem.
International life is highly organized from the top to the bottom, from the global to the regional and sub-regional level. Whether we know it or not and whether we like it or not, IOs are part of our everyday life in terms of international as much as transnational organizations. Why is this so, and why do we have so many International organisations? Are these any good? What do and can we in general expect from IOs? Do they help to organize our life better for coping with the many challenges around, or are they part of the problem of making the world a better place?
These and other questions are addressed by this lecture. Starting with some general ideas about the purpose, form and functions of IOs, it will give a closer look into the European landscape and its security institutions. At last it scrutinizes one special international organization in Europe: the European Union – more than an IO, but still short of a full-fledged state – and its role and meaning in the policy field of conflict prevention and conflict management.
This lecture focus on a very specific aspect of mobilisation among a very small group Muslim youth in Europe. It will discuss the issue of radicalization – an invented concept for religious violence – motivations, New social movements and faith ; Muslim youth and questions of social integration ; Group organization and radicalization and policies to prevent it ; Relevance of the debate on multiculturalism.
On June 8, 2014, Pope Francis gathered the Israeli Palestinian Presidents for a shared prayer for Peace in the Vatican. This public demonstration of a religious engagement, in a peace process condemned by many, shed light on the central and very symbolic role of religious leaders. A few days earlier the Pope had toured the « Holy Land » calling for the renewal of peace talks and praising the role of interfaith dialogue. In History as well as in contemporary times, faith-based international players have played a unique role in the mediation of conflict.
Through the intervention of eminent religious leaders, faith-based international organizations and peace churches have developed a very specific discourse on peace and conflict resolution. This lecture will invite you to get a closer look at the historical foundations of the special status of religious actors in peace making allowing us to better understand the role and influence of interfaith dialogue initiative in contemporary conflict prevention initiatives. At a time of when the religious factor appears to be at the core of most violent political conflicts (Syria, Central African Republic) we will try to see how religions also play a unique role in the ending of wars.
Peace is central to Judaism and Islam. This is reflected historically in their use of similar greetings meaning "peace be upon you": shalom aleichem in Judaism and salaam alaikum in Islam. Islam, the word itself means peace and submission. It comes from the same root as silm or salam, meaning "peace." Hence the popular Arabic greeting, al-Salamu Alaikum, "peace be upon you." One of the attributes of God is As-Salaam, the peace giver. The path of Islam is called the path of peace. The ideal society in Islam is called Darus-Salaam. That is the city of peace. The mission of Islam as given to Prophet Mohammad was "to be merciful to mankind" the Quran.
The lecture will elaborate on two key concepts of religion and religious traditions, Justice and Peace. Justice is a concept that is usually related to, and connected with, the concept of equality in the eyes of law; it means that the law should treat equally people who adhere to its rules and norms, regardless of their social, political or economic status. The protection of the rights of all human beings, irrespective of race, color, creed, nationality, or language, is central to any conception of justice.
The lecture will investigate how true peace is the fruit of justice, a moral virtue and legal guarantee which ensures full respect for rights and responsibilities, and the just distribution of benefits and burdens. No peace is attainable without justice, and no justice is possible without forgiveness. Forgiveness is not a feeling; but rather a decision, a decision not to let past injuries block the way to present efforts to find truth, justice, love and freedom, that are the deep and solid foundation of a true and definitive peace.
Nothing marks the era in which we live more than the dual processes of globalization and climate change. Through the increased speed in communication and transportation technologies, we are literally moving energy, resources, and information around the world on a daily basis, often from the comfort of our home or office and in front of a computer screen. We are, in a sense, detached from the consequences of our daily actions: how far our food travels, how animals are treated, how resources are extracted. This detachment renders us blind to the violence that is perpetuated on our behalf on a daily basis. One of the consequences of this type of violence, "slow violence," is the phenomenon of climate change. The changing climate will only exacerbate daily violence toward human and earth others. If we are to address violence from such a context, we must address violence from a planetary perspective. We are, after all, a creature among creatures and we are embedded within the evolving planetary community. Bauman's presentation examines religious and spiritual responses and resources for thinking about non-violence and peaceful co-existence on a planetary scale
The concept of the "European Occident" that strongly influenced the development of Catholicism in Western and Central European states in the 1950s and 1960s has usually been interpreted as a barrier to the emergence of civil societies and civility as its value base. By contrast, the talk will demonstrate that debates about European integration on the basis of Catholicism engaged parties and increased social mobilization in countries like West-Germany, Austria and Italy. Raising the specter of a Bolshevik Europe, the concept of the "European Occident" forged a strong bond between Catholics and the new Christian Democratic parties that, however, appealed to a broader electorate. Supporting European integration, too, Catholic politicians and social activists gradually involved the Churches into debates about civil societies in the Federal Republic of Germany, Italy and Austria. As will be argued, the resolutions of the Second Vatican Council (1962-1965) resulted from the proceeding political engagement with the "European Occident" and the ensuing social mobilization. The Catholic Aggiornamento complemented previous debates on a united Europe as an empty-communist bulwark rather than contradicting them